HOME Back to knives....
Jeff Harkins 406-821-1060
For sale
2012 Gas Gas TXT 300 PRO
Like New, still has the rubber nibs on tire. 7 hours of operation time. Perfect condition.
$5200.00
1973 Bultaco Sherpa-T 350
Museum quality all original restoration, all matching numbers. 1 mile on engine and drivetrain. Perfect as new conidtion.
$4500.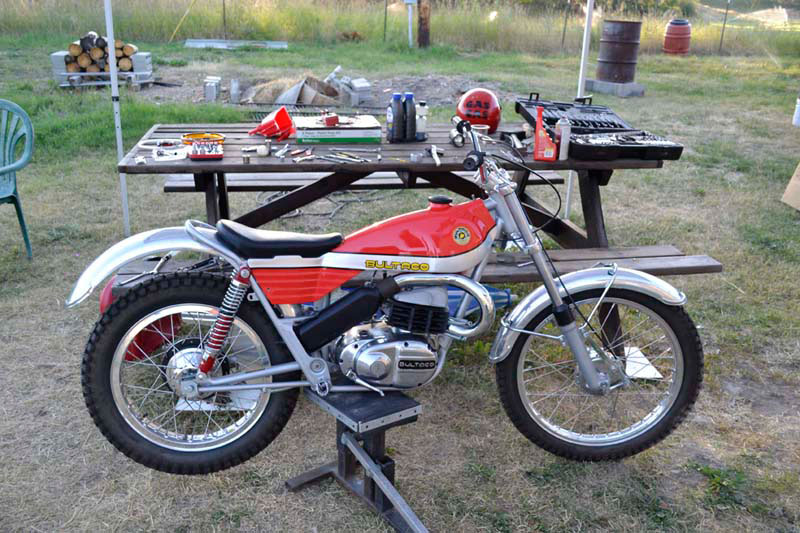 Errata
My pup and frustaion....
MOJO AND THE BONE
OR
What to do if your bone is frozen to the snow....