OMEGA
CUSTOM KNIVES
Please stop by booth #140 at the 2008 blade show to see the newest knives in the Omega line.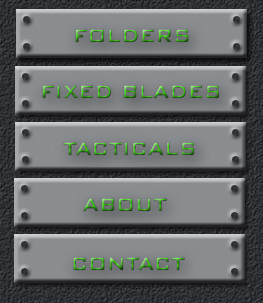 Thank you for visiting Omega Custom Knives
All of our models will be available at the 2008 Blade Show in Atlanta.
Coming soon is an Assisted opener.
This site is still under construction so if there is any information you would like please feel feel to call or write. Thanks for your patience.
Most of these knives are in stock and available for immediate delivery. All knives come with a certificate of origin and a lifetime warranty. All folders are numbered.
406-821-1060
OMEGA CUSTOM KNIVES
P.O.box 218
4974 WOLF WIND LN.
CONNER MT. 59827